Need a PMO professional?
You've come to the right place.
We provide actionable PMO-related solutions and services for businesses experiencing change-related pain.
Use the links below to find out more about who we are and what we do.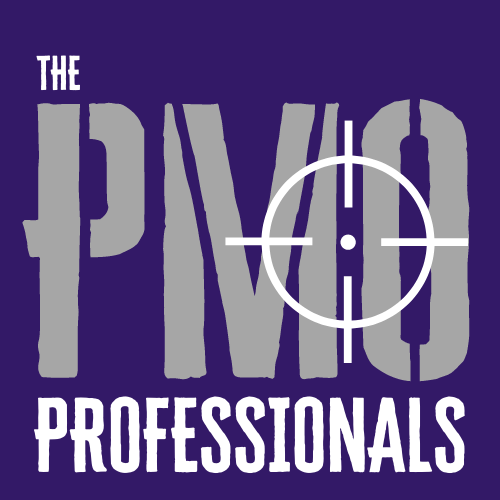 We are the PMO Professionals.
Why choose us
We enable project managers and programme managers to answer the important questions about their change initiatives.
We enable PMO managers and PMO directors to provide executives with the insights they need to make informed decisions.
With extensive practical, real-world experience – we know PMO.
Our values
Need a PMO professional ? Let's talk !
We believe that when businesses change, that change feels better and runs more smoothly if it is structured.
We believe that a structured approach provides the frameworks, services and mechanisms that keep other things happening smoothly; it provides the support and infrastructure that enables change to happen.
We believe that structure is the foundation on which project teams build solutions, and support is the lubricant that greases the wheels of delivery.
Both of our principal consultants have at least 15 years PMO experience and speak regularly at PMO events.
Each has also had PMO articles published by professional forums.
One has even written a PMO book!
Pragmatic & trusted advice
We've spent years in change.
We have a knack of ensuring there is just enough process and procedure in place to make sure things are being done robustly and justifiably – but not so much that it interferes with Getting Things Done.
We are not tied to any particular methodology, approach or software provider.
We'll recommend what we think will work best for you.
When you engage with us to achieve a particular outcome, we'll agree with you how this will be delivered using a statement of work with clear milestones, metrics and measures.
And when we have delivered that outcome satisfactorily, we'll depart.
Why choose the PMO Professionals?
Eoin Byrne
London market insurer - EMEA PMO Director
Ken delivered two significant process improvements, both backed up with of process documentation and Quick Reference Guides. Ken's approach is friendly but professional, and I would recommend him to anyone looking for robust, good quality PMO services and real process improvements.
Juliet Doswell
AXA Health - Manager, Enterprise PMO
Nicole is the most knowledgeable person on PPM tools in the PMO space.
Graeme Bell
London market insurer software replatforming programme - Programme Director
I was impressed with Ken's ability to turn my requests into tangible processes and management artefacts. And, of course, his quirky(!) sense of humour and amiable approach
Katy Jones
Live Nation - Director, Payment Security & Governance
Nicole is able to simplify process & understand business requirements with ease.
Doug Elliott
P2 Consulting - Director
I would personally recommend Ken to anyone wanting a thorough Lessons Learned review conducted on their projects, delivered from an independent perspective and in an engaging and effective manner.
Stuart Dixon
PMO Consultant and Author
I would rely on Nicole to deliver calmly and without fuss whenever everyone else is stressing out. I have yet to see anything faze her. She is just the sort of person you would want running your PMO.
Talk to A PMO Professional – there's no charge.